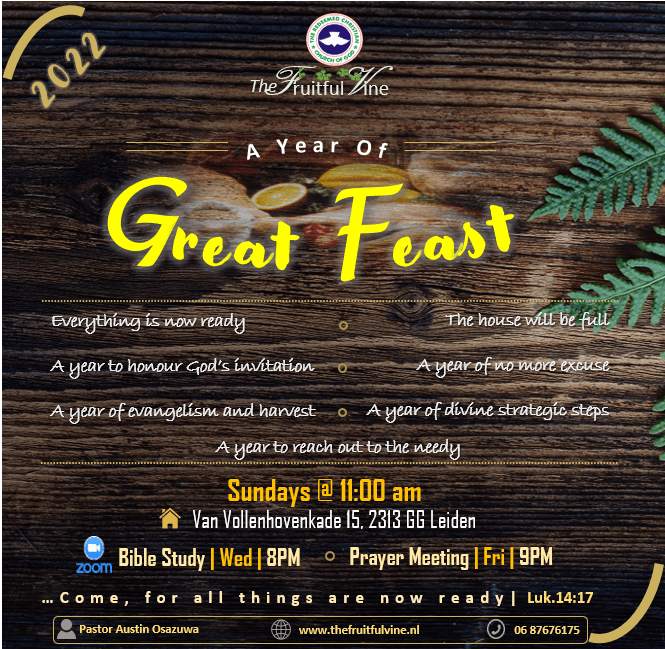 Welcome to 2022. It's our year of Great Feast and we are excited about what God has in store.
Dear Beloved,
Revelation for 2022
Everything is now ready
The house will be full
A year to honour God's invitation
A year of no more excuse
A year of evangelism and harvest
A year of divine strategic steps
A year to reach out to the needy
We will be sharing more insights in the different services (onsite and online) that has been orchestrated by the Spirit of God to bless you richly. Please plan to be in attendance.
Pastor Austin
TFV, Leiden.