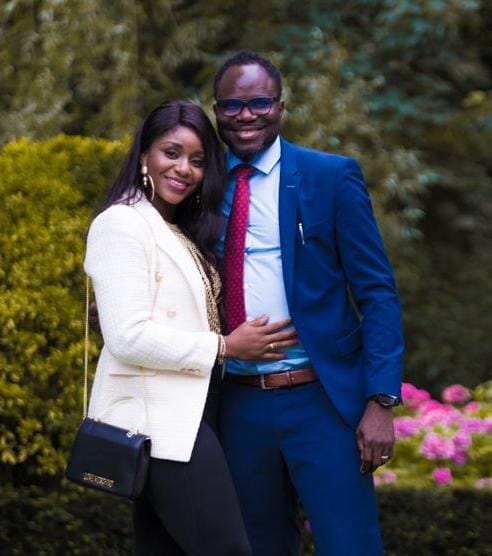 You are Born with a Purpose
At TFV we learn how to transform our experience to fuel our passion for a Fruitful life journey by the Spirit of God
No matter what your experiences are, you are loved by the very ONE in whom all things are held together.
We are motivated to preach the Gospel of our Lord and Saviour Jesus Christ, share His Goodnews through the Holy Spirit's empowerment, and raise a loving community of believers that comprises all nationalities, races and social classes in Leiden and its environs to live a fruitful lifestyle, thriving above every limitation.
Our motivation is inspired by Christ's commission and call for evangelism, discipleship, justice for all, care for His flock, and sustainability of our world.
We are happy to welcome you to our community of believers as you join us or fellowship with us.
We are gathered at TFV onsite, at the church auditorium and online (zoom) on the specified days in worship to the God who loves you tremendously.
Sundays (onsite)
Interactive Sunday School
11:30am to 12:00pm
Worship Service
12:00pm to 2:00pm
Wednesdays (online)
Prayer meetings
9:00pm to 10:00pm
Digging Deep – Bible study
8:00pm to 9:00pm
Fridays (online)
Prayer meetings
9:00pm to 10:00pm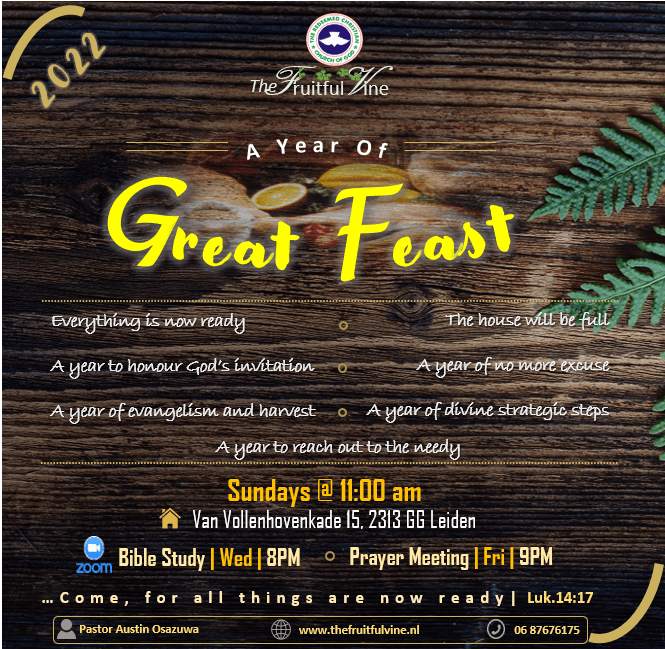 Welcome to 2022. It's our year of Great Feast and we are excited about what God has in store.
Revelation for 2022
Everything is now ready
The house will be full
A year to honour God's invitation
A year of no more excuse
A year of evangelism and harvest
A year of divine strategic steps
A year to reach out to the needy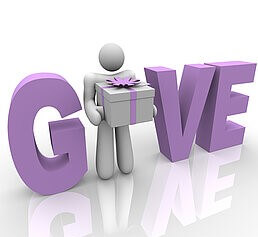 We are a blessed and fruitful people and we believe that the blessing of God should overflow to our world.
This is why our members give their time, skills and finance to help in executing God's work to improve the lives of others.